Hi, my name is

Ilesha Sevak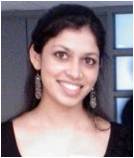 My hometown:
Chandler, AZ
My high school:
Chandler High School
My Major:
My hobbies/interests:
Dance, Movies, Books, Shopping
My favorite movie:
The "Ocean's" trilogy
Why I came to NJIT: 
7-year med school program and for the scholarship.
Clubs, groups I belong to:
National Society of Collegiate Scholars
Phi Eta Sigma
Alpha Phi Omega
Pre-Health Society
Emergency Medical Services Society
Biology Society
Association of Indian Students
Beta Beta Beta National Honors Biological Society
What I love most about NJIT: 
I love the diversity at NJIT in terms of the types of students that attend and their backgrounds. Even people with the same major as me are from such different backgrounds that there's so much to learn from each other as peers and future colleagues.
My advice to you as a first year student: 
A crucial part of being a college freshman is developing a genuine belief that you're an infallible genius. Only work hard enough to keep your GPA above a 3.0, unless you're planning to hit law school, med school, or a consulting/banking/a six figure career directly after graduation. I recommend starting out by working harder than you did in high school and then tweaking things once you learn how much effort it's going to take to score what you need. You should also talk to everyone possible during the first week because that's the time there's this underlying vibe of "no one really knows anyone so you can talk to everyone." Remember there's life outside of the people on the floor of your dorm. The best ways to meet people are through activities and, to a lesser degree, classes. The worst way to meet people is to drunkenly stumble through random hallways tearing down dry erase boards or trying to impress people by inviting them to your room to watch shaky, handheld camera movie torrents. Don't do laundry on a weekend. Laundry makes people want to hang themselves. On a weekend you have to fight for machines, which prolongs the process. Follow two strategies to fight the Freshman 30. One: Avoid late night pizza and two: Take advantage of all the people around to do something active. Also, remember this isn't high school so don't join too many extracurricular activities. Focus on one or two extracurricular activities that are either (1) really fun or (2) career-oriented. Lastly, never take a class that starts earlier than 10. Avoid early classes as much as your degree allows. But most importantly, enjoy every single day. Also, beware of people who blast music out of their dorm rooms on the first day, forgetting to set your phone to vibrate before class, professors who have reputations for being jerks because those reputations are usually quite deserved, and becoming known as the person who has a printer and lets everyone use it. And make sure to enter all your test and paper due dates into a calendar on the first day of class.
What do you wish you had invented?
The cardboard coffee sleeve
The most fascinating place you ever visited?
Venice
The best surprise i've ever had was?
My parents and best friend threw me a surprise 18th birthday party.
Feel free to e-mail me at: