Hi, my name is Madonnina Suresh!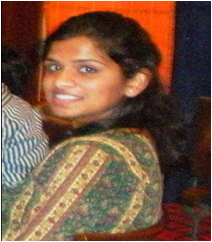 My hometown:
Roselle Park, NJ
My high school:
Union County Academy for Information Technology
My Major:
My hobbies/interests:
Practicing Taekwondo & Yoga
My favorite movie:
Fight Club
Clubs, groups I belong to:
What I love most about NJIT:
I love the diversity.
My advice to you as a first year student:
Start getting involved with clubs and activities very soon because it is an easy way to start networking and improving your interpersonal skills.
Feel free to e-mail me at: