Hi! My Name is: Stephanie Maruca
My Major: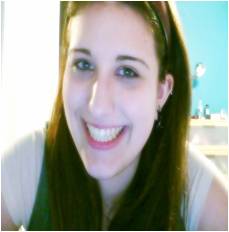 Applied Physics & Applied Math Dual Major
My hobbies/interests:
Painting, Scifi TV/Comics, Reading
My favorite movie:
Star Wars Episode VI: Return of the Jedi
Why I came to NJIT:
After high school, I attended a community college and became involved with Phi Theta Kappa International Honor Society; I served as my community college's Phi Theta Kappa Chapter President. After completing an associate's degree program, I applied to four-year colleges. I received the NJIT Phi Theta Kappa scholarship, covering my tuition at NJIT for two-years, giving me the opportunity to complete a bachelor's degree.
Clubs, groups I belong to:
President of the Society of Physics Student
Vice-President of the Science and Engineering Innovation Lab
Astronomy Club
What I love most about NJIT:
I love that NJIT is a pretty small college. It makes it easy to make friends with other students and get involved in research, especially in a small department (like the Physics Department). Within my first year at NJIT, I was able to make plenty of friend interest in physics, form study groups within my classes, and work as an Undergraduate Researcher in the Biophysics Lab. 
My advice to you as a first year student:
Attend every event you can; even if you are not interested in soccer or the movie that's playing in the Highlander Pub, go anyway. As a new student, take these opportunities to make new friends and broaden your interests.
What do you wish you had invented?
There isn't anything that I necessarily wish I had invented. During my first year at NJIT, I participated in a competition for students that had created an innovative product; my product, a silent stroke detector, was a finalist.  Instead of wishing I had invented something, I look forward to what I will invent in the future.
The most fascinating place you ever visited?
The Safari Park in San Diego, CA
The best surprise I've ever had was?
Opening the letter that said I earned a full scholarship to NJIT.
Feel free to e-mail me at: